Chalet Services
Our personal concierge service starts from the moment you book your holiday with us. We are happy to take care of any arrangements you would like us to, to make your holiday the most enjoyable it can be. Just let us know your needs as far in advance as possible, so we can book our favorite service providers for you.
KP Mobile
We are now delighted to offer guests our "KP Mobile", a comfortable 4-wheel drive VW Caravelle, for chalet-to-lift driver service, available by the day or the week. Please enquire if you'd like to add this service to your booking!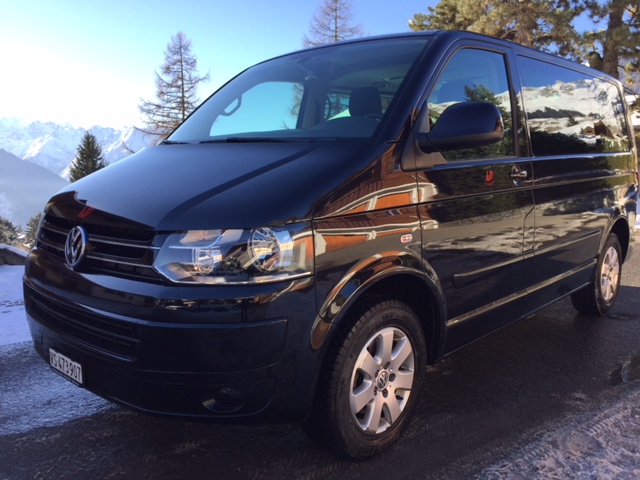 Airport Transfers & Chauffeur Services
We also want your arrival at the Chalet to be as smooth as possible, and we work with a reliable transfer service that will bring you to our door. Contact us and we will arrange your transfers.
Child Care
We are more than happy to make arrangements for child care with highly qualified nannies and babysitters. For more information on our services for your children, please see here.
Ski Concierge
We can help you reserve your daily and weekly lift passes, lessons and guides for the whole family, and ski equipment rentals. Our ski partner, Mountain Air provides a luxury concierge service to Chalet guests, for all your ski equipment needs and preferences, with a 20% discount. They will come to the Chalet on the day of your arrival to equip your whole family from head to toe, so all you have to worry about is where to ski. We can also advise and help you choose the best ways to explore the extensive ski areas in and around Verbier.
Massages
A day of skiing can be very stressful to your body, and there is no better way to relax and recover than with a full body massage in the comfort of the Chalet. We can arrange for a highly skilled and experienced masseuse or masseur to meet your individual needs at any time of the day. Please call us to book your massages in advance. We can also make appointments for massage and spa treatments at any one of the resort's luxury spas, such as at the W Hotel, or the Valmont spa.
Restaurant and Nightclub Reservations
We are happy to make reservations for lunch or dinner on the mountain slopes, or in one of the many traditional and gourmet restaurants of the resort. At night we can also reserve a table in one of the world-famous nightclubs of Verbier. We are also happy to advise you on where to go to enjoy Verbier's exciting après-ski options.
Other Chalet Amenities
• Fluffy bath towels & bathrobes
• Comfy duvets on all beds
• Daily cleaning & tidying throughout the chalet
• Luxury Jo Malone bath products

Whatever your needs and desires, we will strive to make your stay a special one. We will create a personalized service unique to you and your group, so that your holiday has already started before you arrive at Chalet Ker Praet, and continues smoothly throughout your stay with us.
For The Children
Chalet Ker Praet has hosted generations of children over the years, and is a perfect place for your holiday with yours. We take care to make sure that your children have a great time, in our delightful kid-friendly chalet, and in a magical alpine setting amidst the snowy peaks.
We can help you hire the services of a highly qualified nanny, who can take care of your children in the comfort of the chalet, or guide them to their ski lessons or to the many activities for children in the resort.
Arrangements can also be made for the nanny to take your kids to meet you for lunch, at one of the mountain or resort restaurants that are accessible to non-skiers.
Learning to Ski
And for your beginner skiers, Chalet Ker Praet is a quick and easy five-minute walk from the children's ski areas at both Les Moulins and Les Esserts, where there are ski camps and guides for kids.
Children's Amenities
The Chalet is equipped with mobile baby beds, high chairs, board games, children sledges/sleds, and a quiet Children's Game Room with a TV, soft chairs, and a Wii console.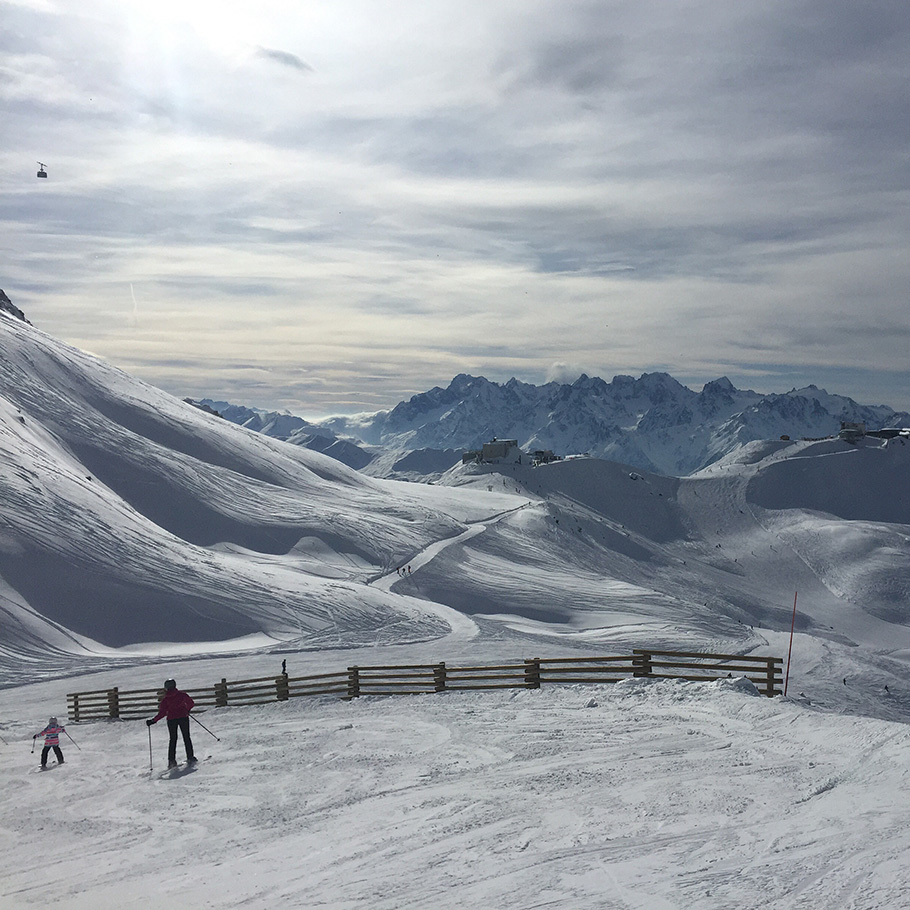 Your Chalet Hosts
Our chefs have been trained in some of the best 5-star establishments in Europe, from high-end Michelin star restaurants in London and Paris to other luxury chalets in Courchevel, St. Moritz and Zermatt. We make sure to hire a chef who has a strong passion not only for exceptional food and service, but for the mountains too, and our chef will work with you to create a holiday that is both unique and memorable from start to finish.
Our chefs cater to demanding high-level clients from many nationalities, and offer wide range of cuisine from French to international to healthy options.
Our chef will aim to provide an unforgettable dining experience with all the best local and seasonal ingredients, from fine French and international dining to more traditional alpine dishes, and will be on hand before and during your holiday to create the perfect menu for you.
Our Chalet Hostess will provide personable, discreet and attentive service to ensure that your stay is comfortable and relaxing. She will work with you to plan ahead and fulfill your wishes for your holiday, and will book everything from après-ski, restaurants and nightclubs to nannies, spa treatments, activities and lift tickets, as well as provide just what you need to relax after a long day on the slopes.